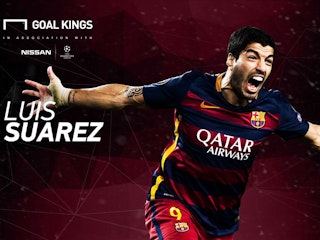 Nissan: Goal Kings
Other Work
Nissan: Goal Kings
I created a video campaign for UEFA Champions League partner Nissan, a graphics heavy piece to illuminate the Top 25 goal scorers in the UCL in 2016, their Goal Kings.
Animated with stats from Opta, each video was designed to show exactly how deadly each player was in front of goal, during their time playing in the competition.
Delivered in over 10 languages, what looks deceptively simple proved to require some logistical heavy lifting.
Creative Director: Andrew Green
Animation Design: Mike Parry (Bella & George)
Producer: Andy Wright (Bella & George)
Other Work