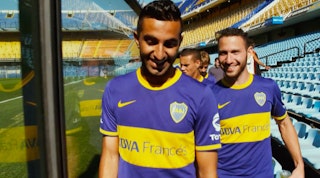 Gatorade: Unreal Around The World
Gatorade: Unreal Around The World
Gatorade: Unreal Around The World
A series of fifilms for Gatorade, and their Unreal Around The World (UATW) Project.
Gatorade chose 5 young footballers to go where most only dream — to play, train and tour 7 top clubs around the world. 7 clubs, 2 weeks, shot on x2 Sony F5's, capturing every moment of exertion, surprise, heartache and delight.
Filmed at Boca Juniors - Argentina, Liverpool and Arsenal - England and Flamengo - Brazil, the individual films chart the progress of our footballers on their whistlestop tour.